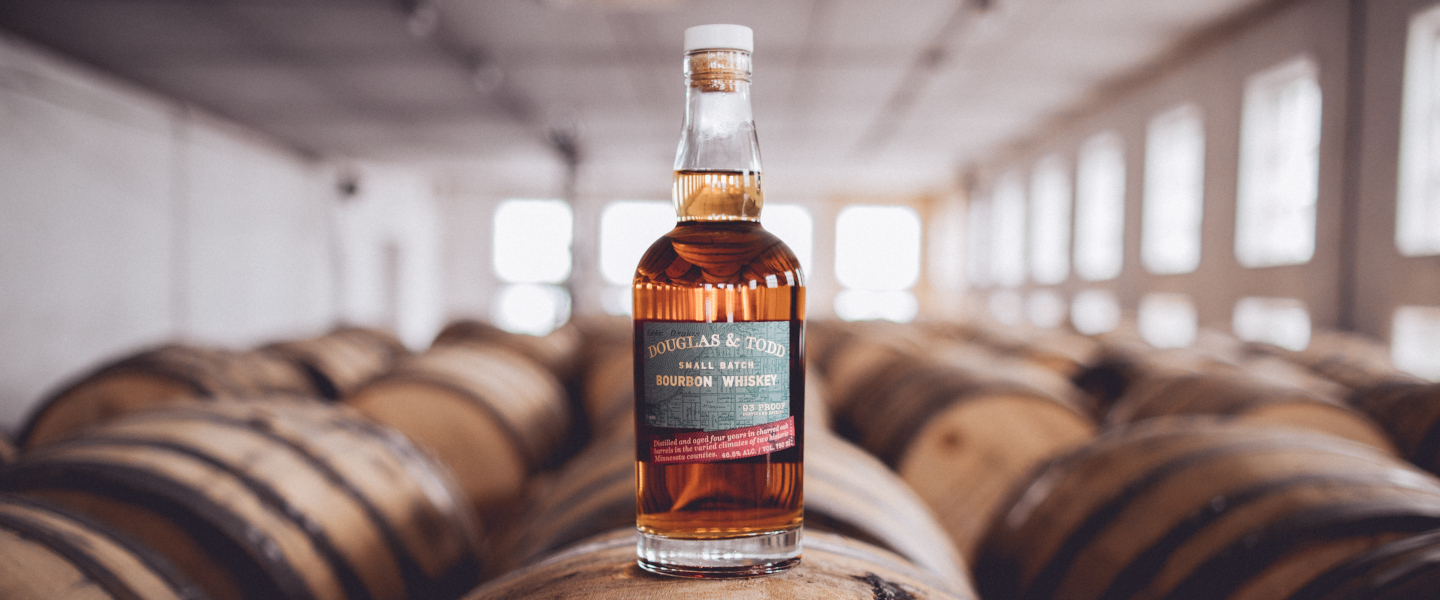 About Douglas & Todd Bourbon
Raise a glass to the Bold North.
Minnesota has a way of bringing out your strong. It's as true for people as it is for the bourbon distilled here. From grains that are forced to grow hardier, faster, stronger during the shorter summers. The naturally perfect water supply. Next, every oak barrel gets triple fire-charred before bunking up for four long years. Here the bourbon breathes while our extreme temperature swings expand and contract the barrels. The result is a sweet & smoky good drink that's brutally smooth.
Handcrafted at Minnesota's oldest family-owned distillery for the adventurous among us everywhere.